---
How you are feeling about your impending arrival? Are you super excited and raring to go? Or nervous and unsure of what to expect. Most of you are probably a mixture of both, right?
You've heard everyone say that breastmilk is the best thing for your baby, the healthiest option, the one everyone seems so sure you should go with.
But how do you know if it will work out for you, and why do so many people around you find it so hard? Perhaps you've tried breastfeeding before and it didn't go as planned, should you try again? you feel like you'd like to but maybe it will all be too much?
And while you're determined to give this breastfeeding stuff a go, you're not entirely sure what it will involve or how it will work.
Will your partner be able to get involved?

Will you produce enough milk?
Will you be confident enough to feed when you're out and about?
How will life with your brand new baby really look?
What will your friends and family say about it all?

---
On this course we are going to help see where your worries, concerns and even fears about breastfeeding really lie. We are going to help you to take on those fears and ensure that they don't effect your breastfeeding journey. We know from experience that dealing with these feelings head on is the way to open yourself up to the most wonderful, calm and positive breastfeeding relationship with your baby.
And if you're reading all of this thinking,
"Yep, all good points but I have so much to prepare for before the baby gets here"
"Breastfeeding can wait"
"I'll find out about that once the baby is here"
Let us stop you right there.
Breastfeeding your baby is an intrinsic part of your birth, and we know from working with hundreds of mums that pregnancy is the best time to start gathering the tools and info you need to enjoy the breastfeeding experience you are hoping for. And the beauty of our online video course is you can re-watch any/all of the videos once your baby is here.

We have 5 babies between us, and with each birth and breastfeeding journey we have discovered new layers of strength and determination within ourselves. That same strength lies in you too! The Breastfeeding School will enable you to approach feeding your baby with a mixture of confidence and resilience.
Yes, tough days will happen, especially in those early weeks as you get to know this little human you've created over the last 9 or so months. This course was created to ensure you know the ins and outs of the practical elements of breastfeeding as well as to give you insight and knowledge of the amazing power that your brain has not only over how your body works but also the affect that can have on your experience as a mother.
Taught by Anna, a Lactation Consultant and Paediatric Nurse and Ray, a Breastfeeding Counsellor and Hypnobirthing Teacher. This is a 6 class course that can be followed at your own pace, with or without your partner, and can be rewatched whenever you need to.

With practical videos that show you how to get a comfortable latch, which positions to use and what to expect from breastfeeding once your baby arrives. Find out why so many women find breastfeeding so hard despite it being 'the most natural thing in the world'.
---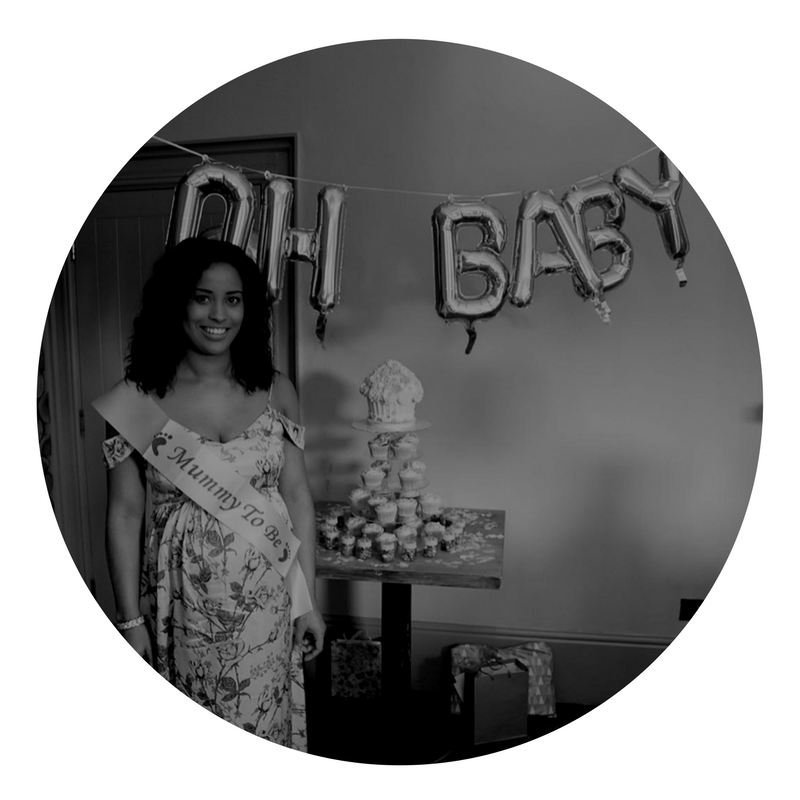 I've just completed the course and I absolutely loved it. As an expectant first time mum in recent years I have been surrounded by both breastfed and bottle fed babies. Although I knew I had my heart set on trying to breastfeed and that's what I intend to do, there is also times when doubt comes into my mind when I listen to people around me express their negative views on breastfeeding, particularly those who have tried it and it didn't work out for one reason or another. The course has made me feel so much more confident in my decision to breastfeed and given me tools both physical and mental of which I'm certain will come in useful in these coming weeks as my baby is born and I start to feed.
This online course was such a great idea, delivered so well and so handy that you can do it in the comfort of your own home in your own time. Perfect for the start of maternity leave. I will definitely be raving about it to all of my expectant and new mummy friends.

Toni
---
Class 1: Bond - How can I get breastfeeding off to the best start? How can I bond with my baby? What can I expect from my newborn baby? How important is skin to skin?
Class 2: Relax - Why is being relaxed when it comes to breastfeeding important? How do my hormones work and what can I do to encourage them? Does my brain play a role in breastfeeding? What tools can I use to help me through my breastfeeding journey?
Class 3: Establish - How does breastfeeding work? Will my body produce enough milk? How will I know if my baby is getting enough milk? How often will my baby feed? When I express?
Class 4: Attach - Will breastfeeding hurt? What are the best positions to feed my baby in? How do I know if my baby is latched on properly?
Class 5: Support - When can my partner feed the baby? Who should I ask for help if I need it? Is the baby blues a real thing? How do I know if my feelings are normal? What can my family do to help?
Class 6: Trust - How will I know what is the right thing for my baby? What can I eat while I'm breastfeeding? Where should my baby sleep? How much will my baby sleep?